Data News — Week 23.46
Data News #23.46 — Sam Altamn has been fired as CEO of OpenAI, all AI News and catching up the news from the last month.
Hey, it's been a few weeks since I've not written any news. It was a necessary break for me and a blank page syndrome at the same time. Still I've accumulated a lot of articles that I think should fit in the Data News so this week might be a huge recap of content that has been produce in the last month.
I hope you will enjoy the selection.
On Monday I'll also give a talk at Berlin MotherDuck meetup: DuckDB experiments, a glimpse of the future. I think it will not be live but the recording will be published after the event on YouTube I think.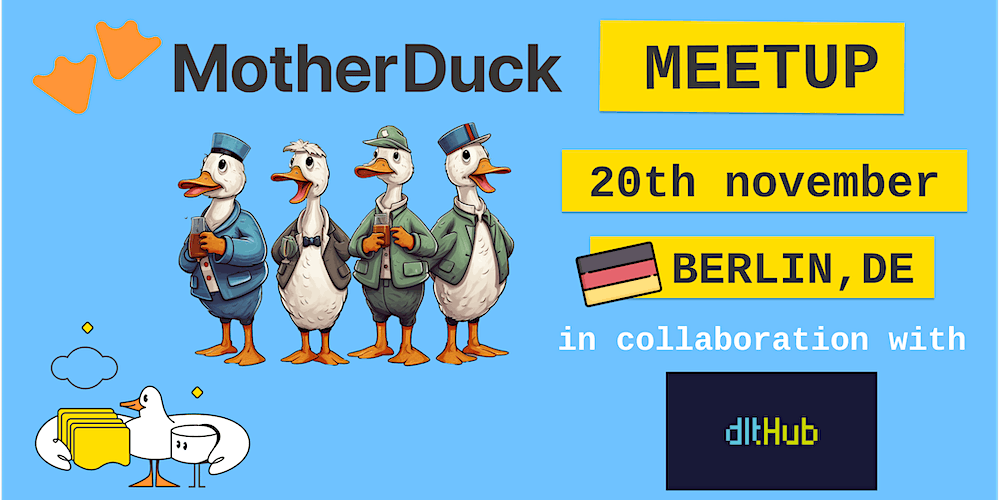 AI News 🤖
Sam Altman has been fired as CEO of OpenAI.

OpenAI announced this leadership transition yesterday. At the same time Greg Brockman (actual President and co-founder) will step down from the chairman of board and Mira Murati (actual CTO) will become interim-CEO. It was a brutal decision.
The public official given reason was "[Sam] was not consistently candid in his communications with the board, hindering its ability to exercise its responsibilities. The board no longer has confidence.".
The Internet has spent the last 15 hours guessing what this really meant. Here are a few theories I've read: a security leak occurred and Sam/Greg hid it from the board, Sam is publicly accused of sexual abuse by his sister, Sam has different views about company vision which doesn't please the board—esp. regarding profits or AI regulations, Sam invested in an OpenAI competitor. Either way, we'll see in a few days.

People are mostly saddened by the news because Sam was a publicly-beloved and transparent CEO who changed AI. Comparisons with the coup that overthrew Steve Jobs back in the days are many.

The news arrived a few day after OpenAI dev-day, a public conference announcing new products and features. Mainly they announced GPTs, a no-code UI to create custom versions of ChatGPT.
Other AI announcements
2 reports with hundreds of pages about AI were published — The State of AI report and AI: The Coming Revolution. Both looks full of interesting things to say, but I did not read them.
Google team wrote a paper "demonstrating various failure modes of transformers and degradation of their generalization for even simple extrapolation tasks". In a nutshell, LLM can't generalize.
Now that I gave you the general news, let's jump to a few use-cases about AI.
Fast News ⚡️
Because the AI News is pretty packed and I still want you to enjoy this newsletter articles will be less commented than usual. But still spicy opinion, because you know, it's me.
Taking other companies as example is often a good way to get ideas
A few food for thought articles about data concepts and roles.
Data Economy 💰
ZenML raises $3.7m additional Seed. A MLOps platform that works with all cloud and tools.
Snowflake acquire Sisu and Ponder. The first one is an engine to monitor business metrics while the second is a tool to run pandas at scale.
Yahoo spin-out Vespa and raises $31m. Vespa is a search engine and a vector database. This is the good timing to open-source is for AI use-cases.
Aleph Alpha raises $500m Series B to build the German OpenAI.
Kyutai is funded with $330m from 2 French billionaires and Eric Schmidt—ex-Google CEO. Kyutai is a open science lab that wants to build the AGI. The team as a good resume and the science committee looks awesome (Yejin Choi, Yann Lecun and Bernhard Schölkopf).
---
Ghost implemented a recommendation feature recently so I've added a few folks I like to read on internet.
See you next week ❤️.
blef.fr Newsletter
Join the newsletter to receive the latest updates in your inbox.
Comments